I often ask that myself too…. 😉
Born south of Vienna I grew up with my grand parents most of the time.
In school I majored in science and after graduating I started working in an environmental laboratory.
Now I work as a safety specialist for over 15 years.
Over 25 years ago I started with Native American Beadwork.
All I needed to know then I gathered from countless books and video tapes. I also made myself a Traditional Dance Outfit with a fully-beaded yoke. All in all it took me 3 years to finish it.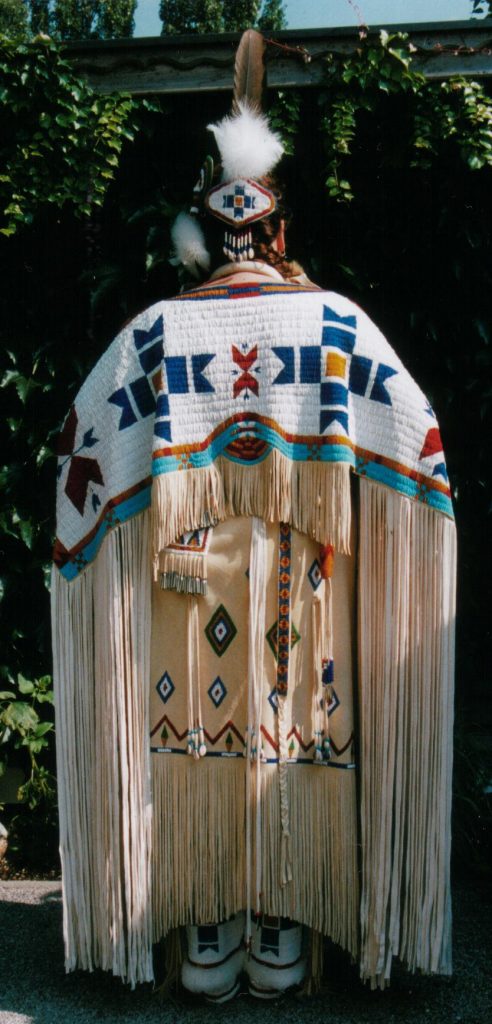 Later I decided to put my knowledge to good use and built a website
www.native-american-beadwork.net
and put a lot of tutorials and information on it.
These tutorials and my work found favor with a lot of Natives and Non-Natives.
Years ago I started with contemporary bead embroidery and also making other kinds of jewelry using different kind of beads.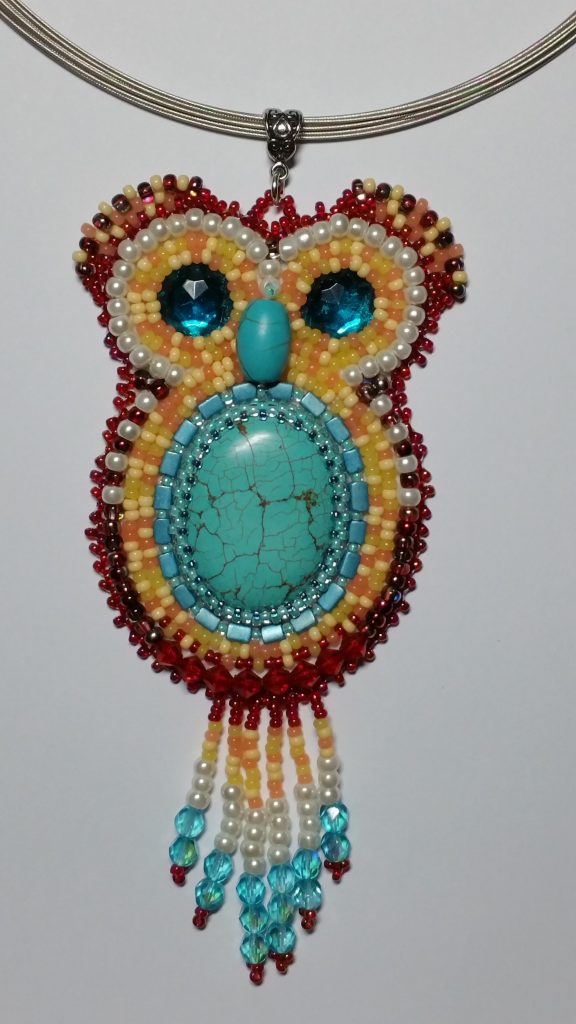 I also started working with polymer clay to make my own beads and cabochons.
My newest field of exploring is painiting – mostly with water-colors. The little trees, flowers and scenes I paint are for using them later to create special cabochons for my jewelry.
My other hobbies are reading and watching crime stories, photography, my plants and gardening together with my mom.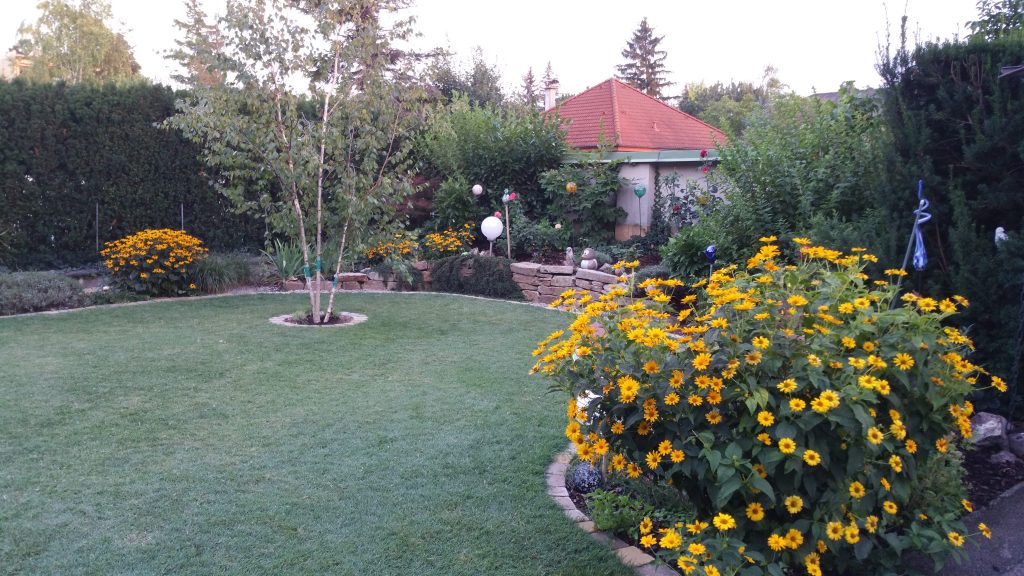 A few years ago I started to plant some herbs plants like marigold, lavender, chamomille, melissa and some more.
When dried I use the blossoms and/or leaves to make infused oil for balms and herbal cosmetics.
I try to learn something new every day, a new recipe, something new about herbs, oils, butters and other ingredients.
Nature is simply amazing!
I love all colors. But my favorites are teal and all shades of blue, sunny yellow and purple.
Being creative is life!
If you have any questions or need something custom made don't hesitate to contact me.
Thanks for visiting 😊
Alley-Jean